Here's a fun activity to do at home with your children and families. I hope you enjoy it!

Hello Soulsbyville Families! Yesterday we held the Read to Succeed contest drawing for grades 1-6. The contest ran February 4th - 28th and was sponsored by the Sonora Lions Club. Students read a book and took an AR test. During this time each child who read a book and passed a test filled out a ticket to be entered into the drawing for a Kindle Fire. Below is the list of winners! Your child's teacher will be in contact with you. The students will be informed by their teachers to pick up the prizes April 13th-15th from the main office, between 11am-1pm. 1st grade- Sophia Ruiz (Howell) 2nd grade- Trevor Hill (Taylor) 3rd grade- Roslyn Anderson ( Malagon) 4th grade- Nichole Storm ( Baer) 5th grade- Kylie Shepard ( Memmer) 6th grade- Jonathon Korte ( Fulkerson/Hopper) Last draw for all grades together winner , 5th grade- Matthew Wood ( Memmer) Awesome job reading! Here are some statistics from the contest: Total students who participated : 377 Total books read: 2,476 Total books by grade : 1st- 591 2nd- 1,066 3rd- 394 4th- 119 5th- 153 6th- 153
Roslyn was this years, 3rd grade, Read to Succeed winner.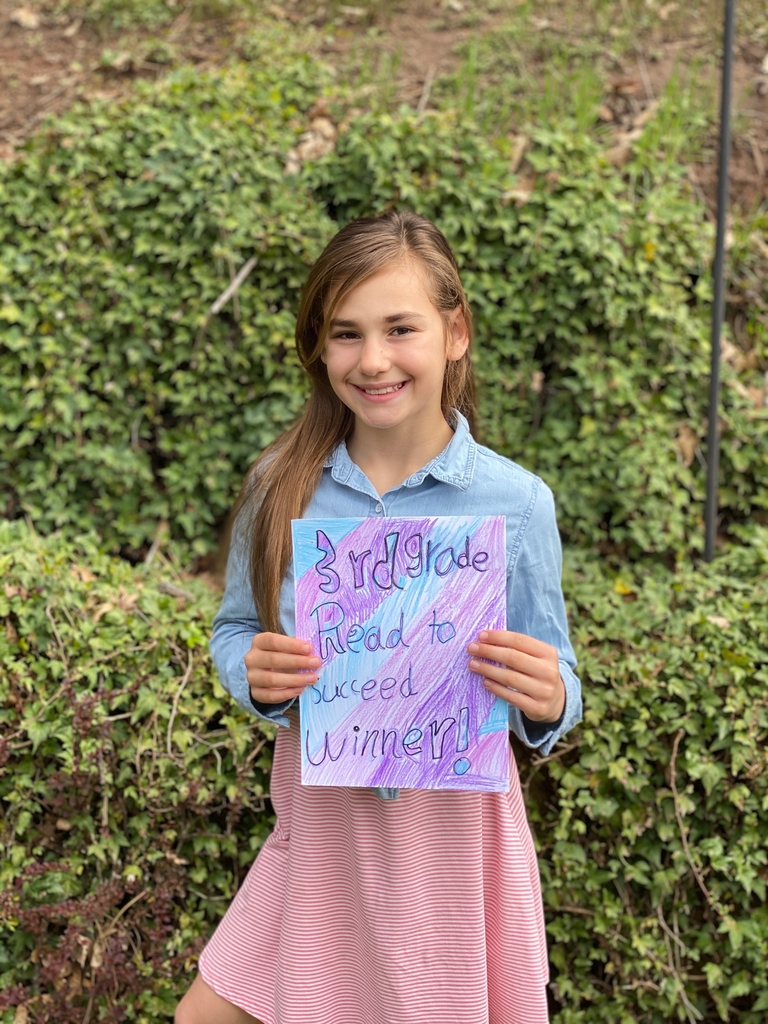 Roslyn was this years, 3rd grade, Read to Succeed winner.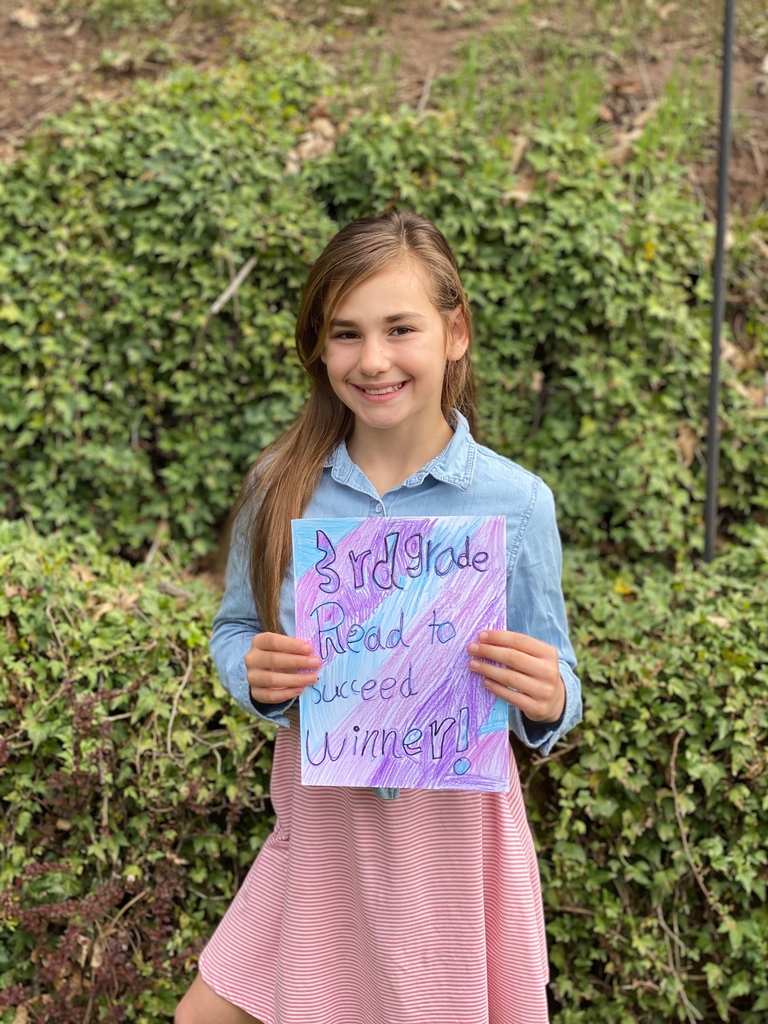 Third grade Falcons have been using their prior knowledge and creative skills to learn about adaptations. Briella's camouflage collage represents the natural world using an artistic model.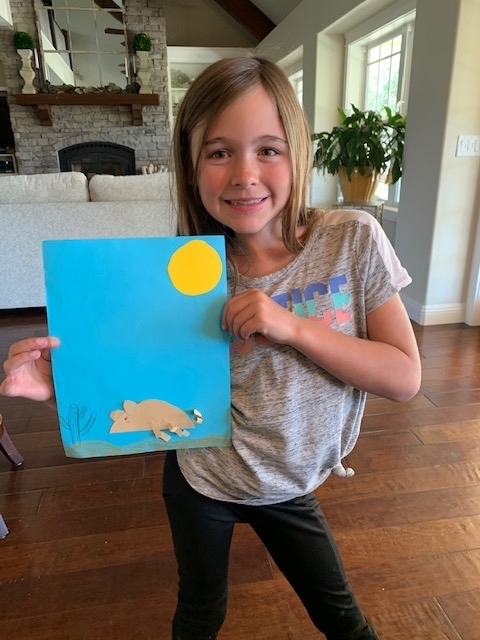 We are in this together even though we are far apart. I "love" these photos from February. We worked in triads, practiced collaborative learning and continued to build our classroom community. #letsallbewell #stayconnected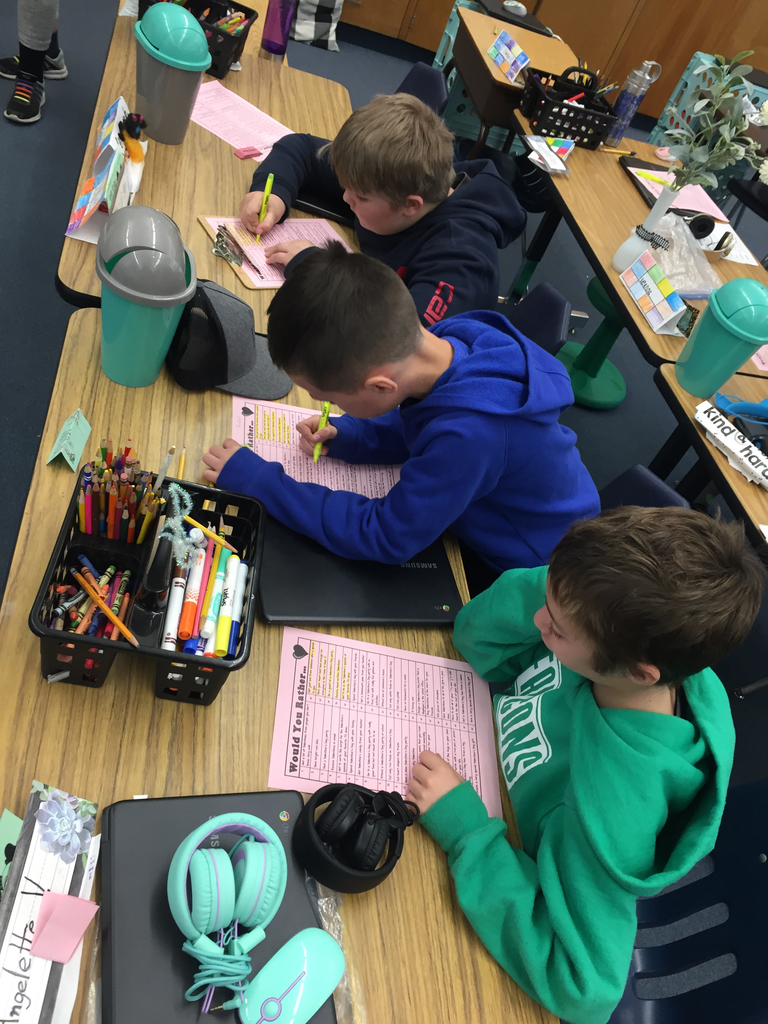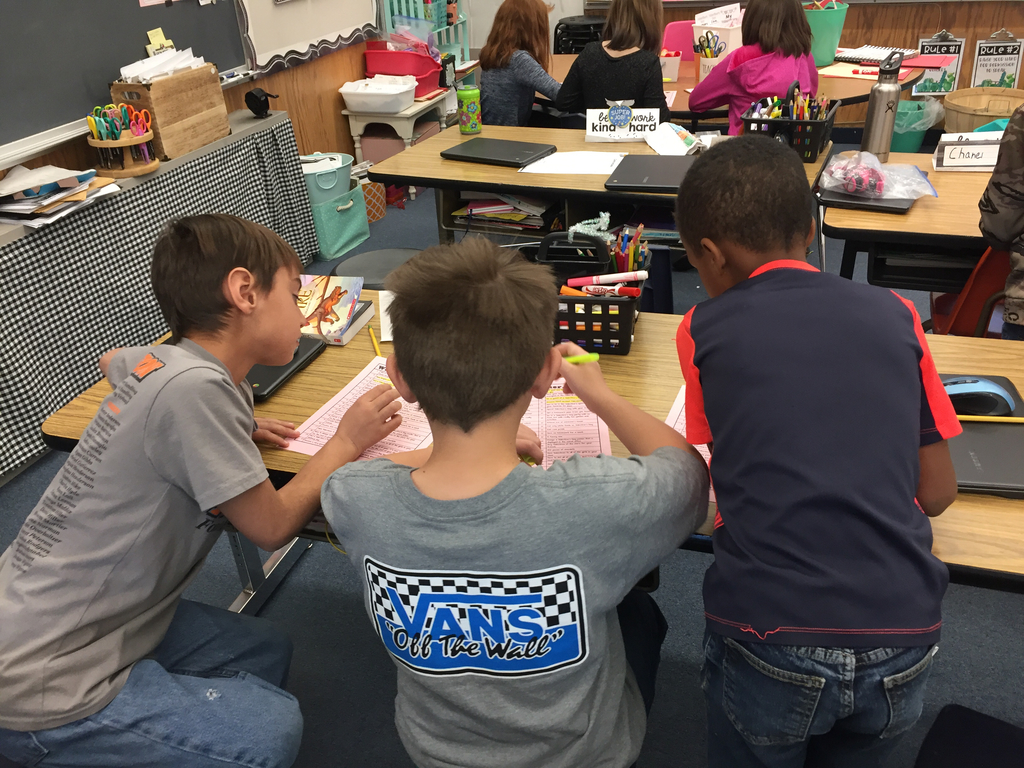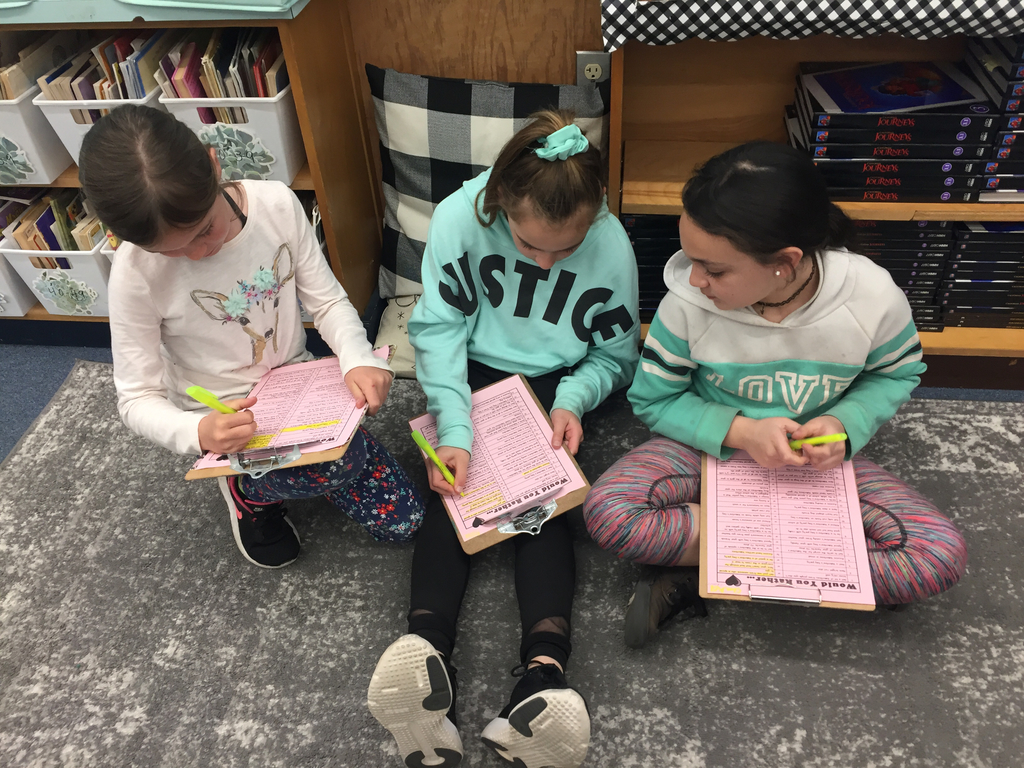 During this difficult time our Soulsbyville family has stayed united. Continue to stay positive, connected, and creative. Love you all, Ms. Malagon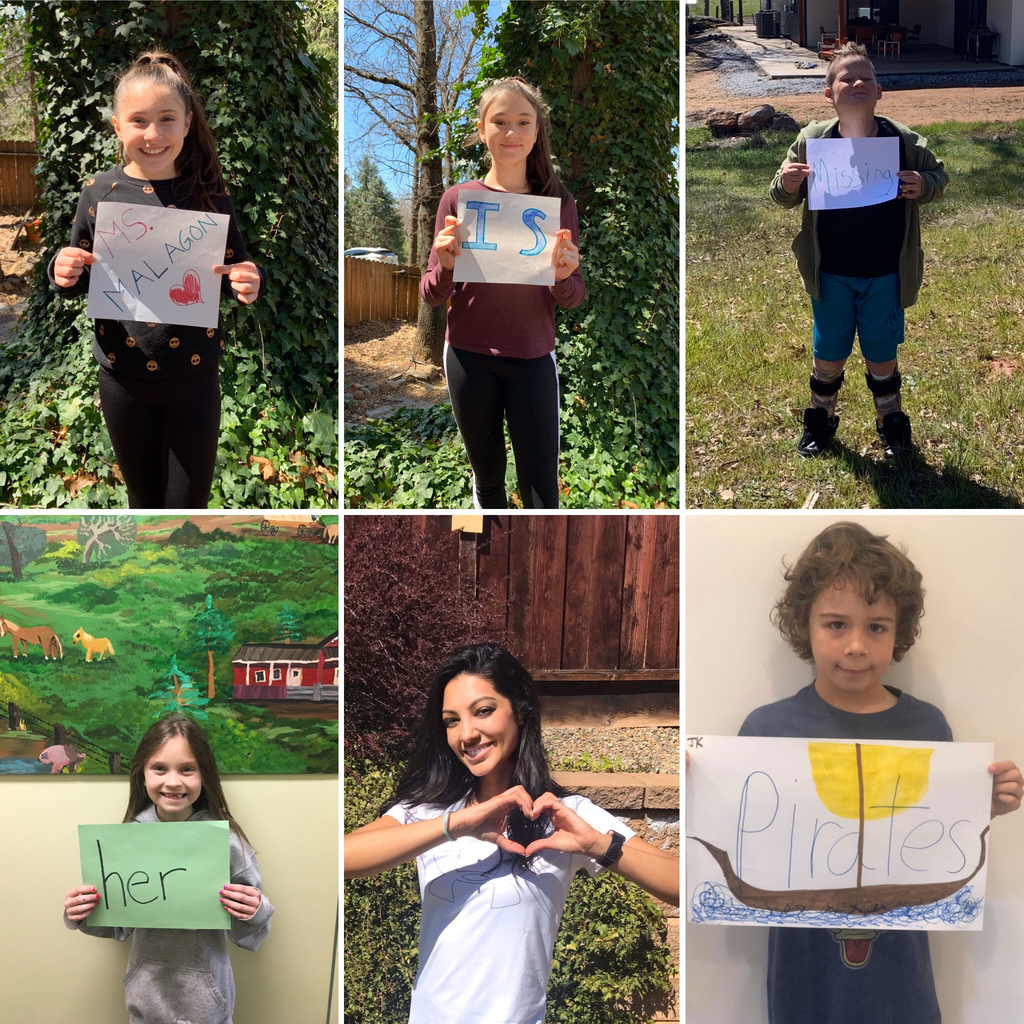 Under the continued guidance of Tuolumne County Superintendent of Schools, Soulsbyville will be extending the school closure through May 1st. School is scheduled to resume on Monday, May 4th. Additional work packets will be made available for pick up the week of April 13th. School lunches will continue to be available 11:00-1:00 Monday/Tuesday/Wednesday.
Soulsbyville Family, I love you and care about you! I look forward to being with you again. All my love, Ms. Malagon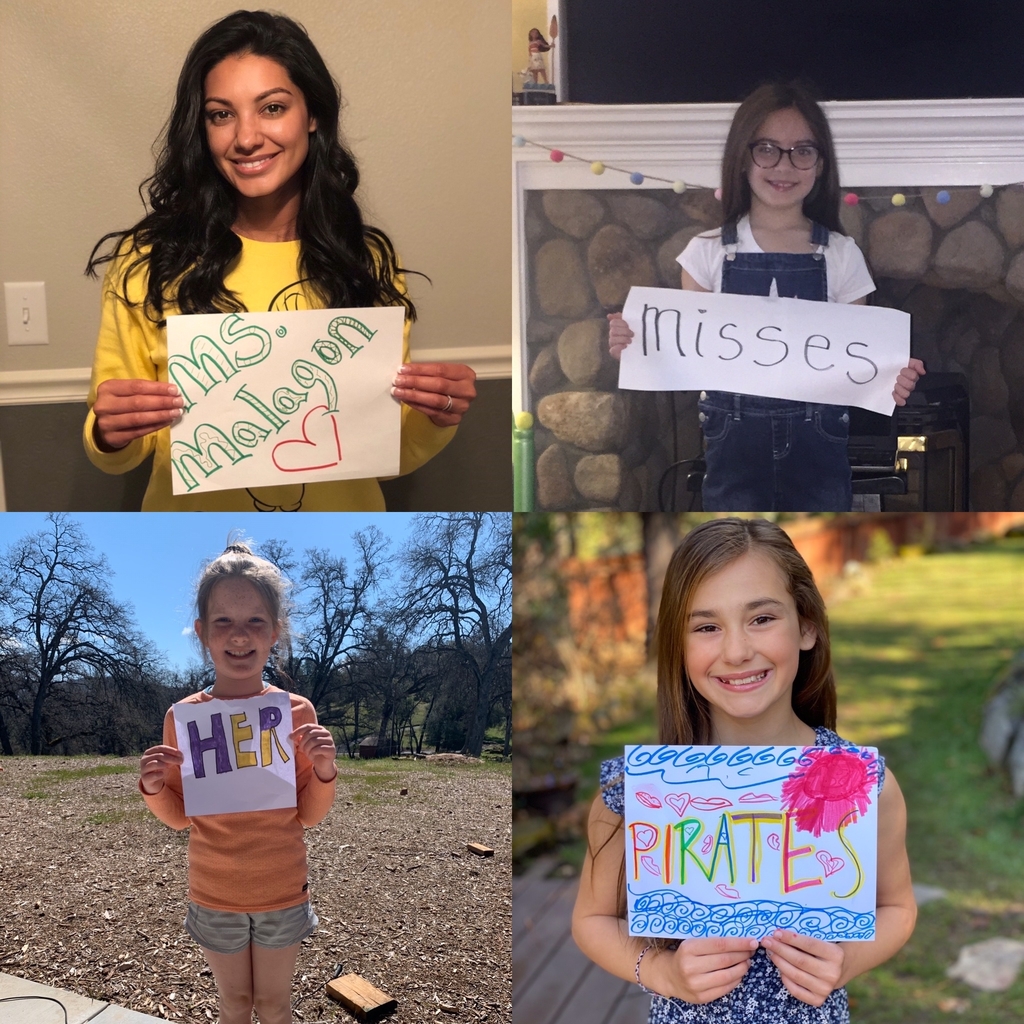 I'm "lucky!" I get to be this leprechaun 's teacher! In third grade we learn cursive and all about adjectives. His classmates used these adjectives to describe him.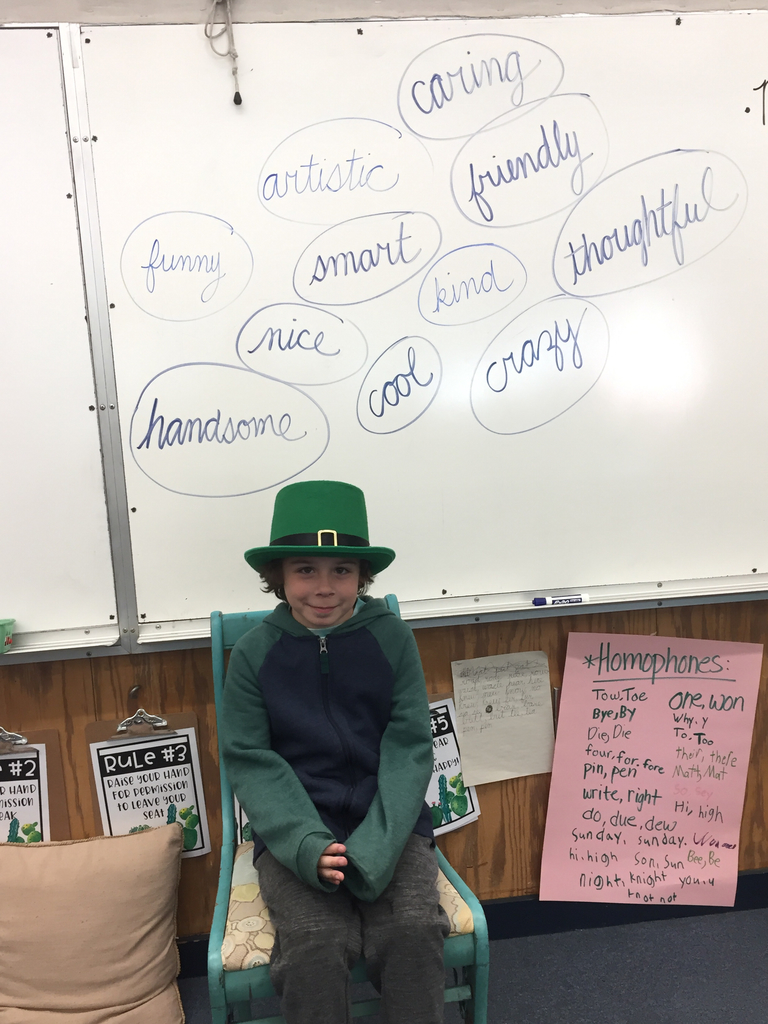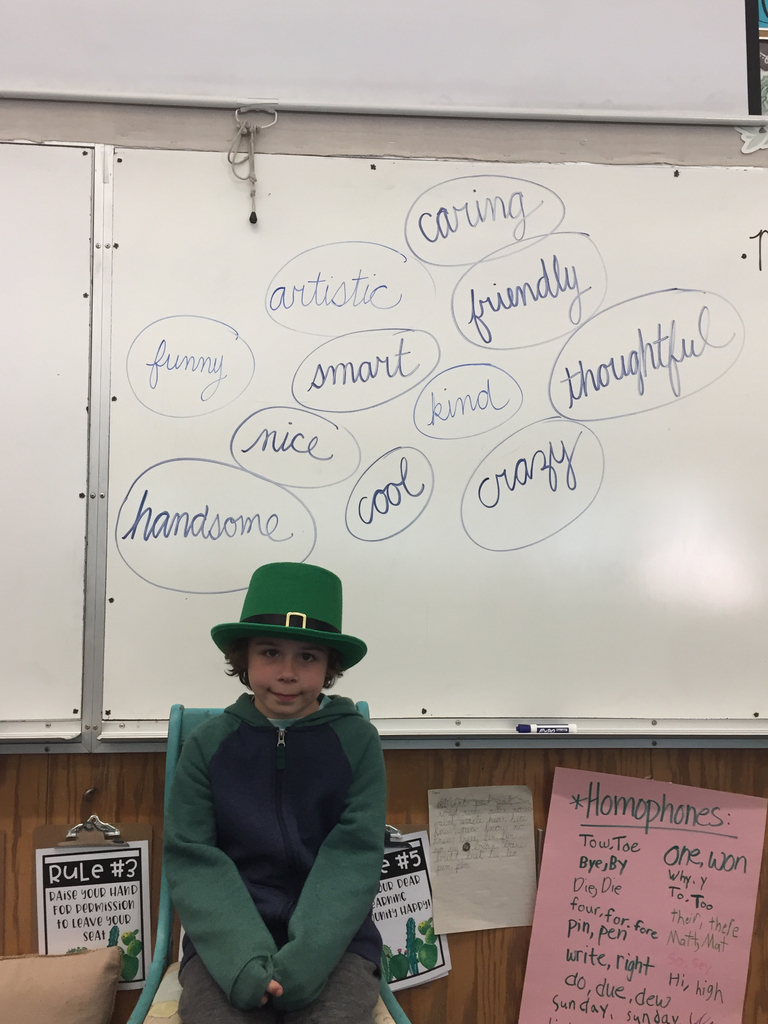 I'm missing these third graders and our adjective lessons.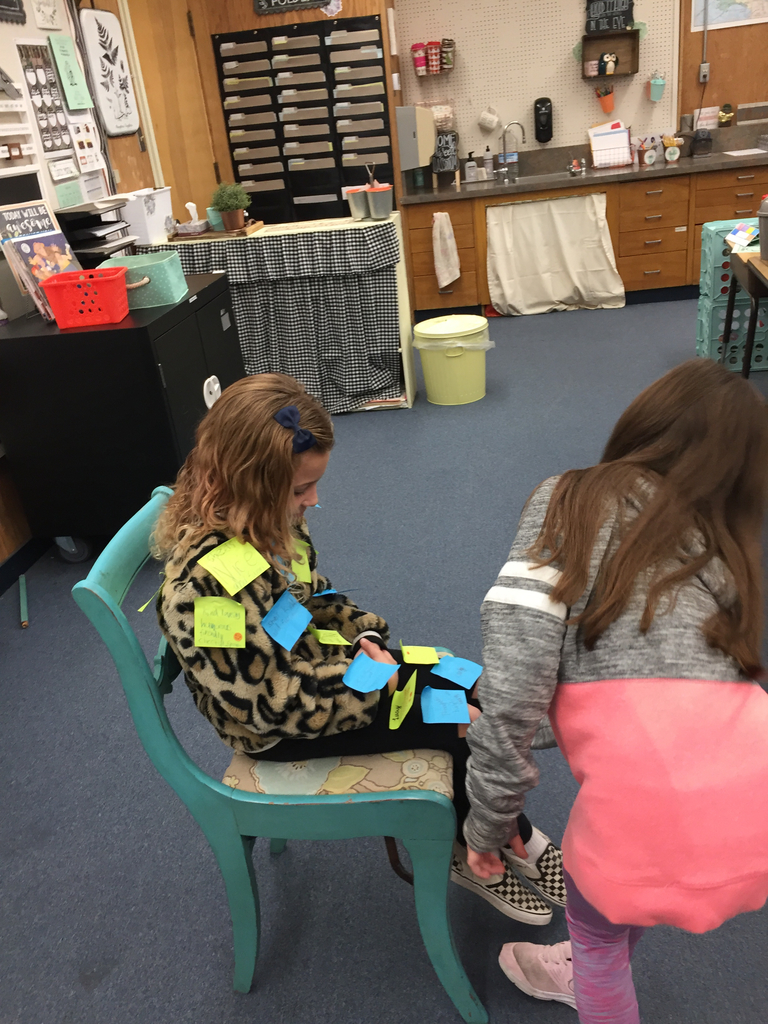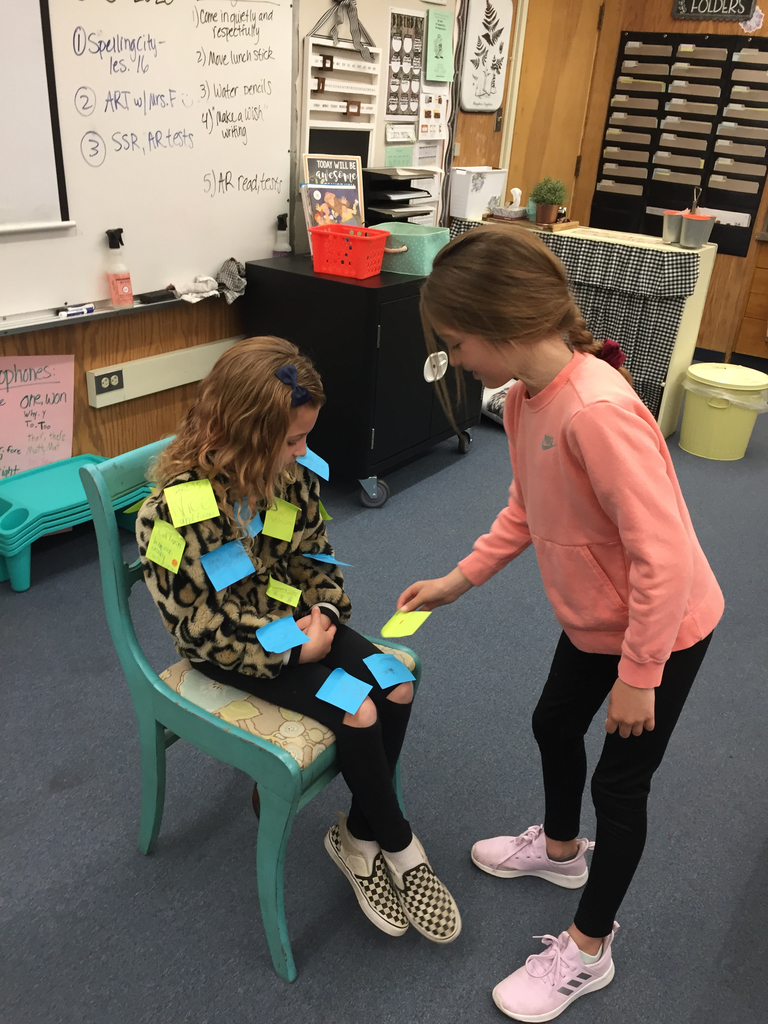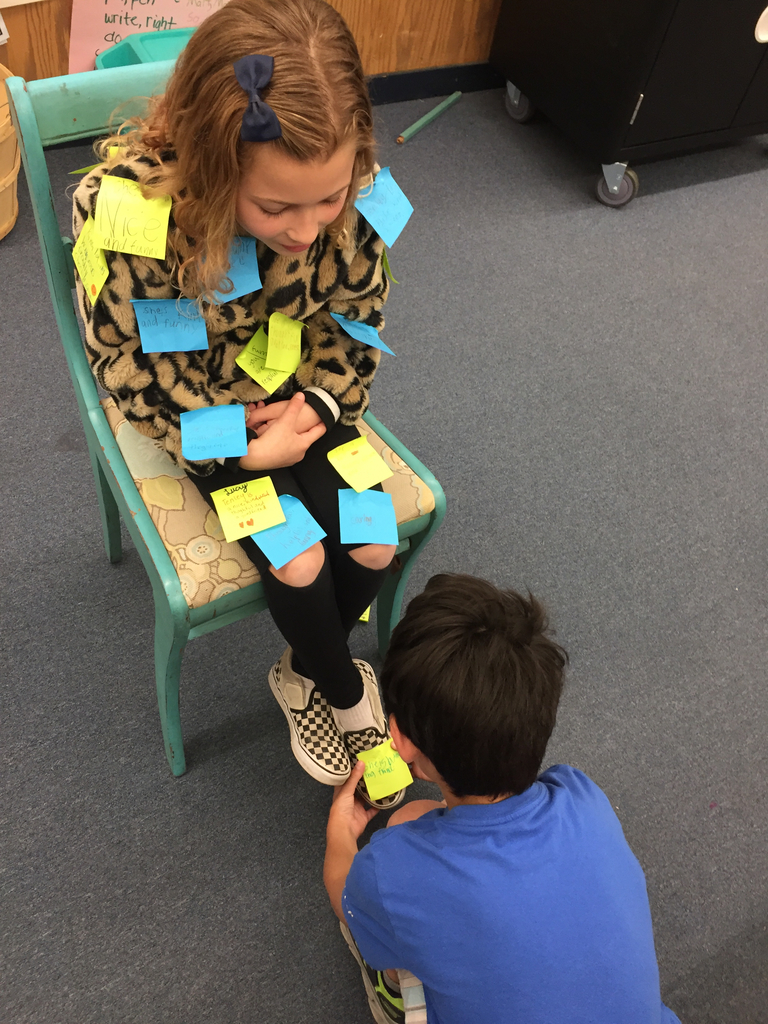 At this time under the guidance of Tuolumne County Superintendent of Schools, Soulsbyville will be extending the school closure through Monday, April 13th. School will resume on Tuesday, April 14th. During the extended closure period lunches will continue to be available from 11:00-1:00 for pick up and an update regarding skill building curriculum will be made available after the spring break recess on Monday, March 30th.


Please use the following link to read an important message from the Tuolumne County Superintendent of Schools.
https://5il.co/dpx2

United States Census 2020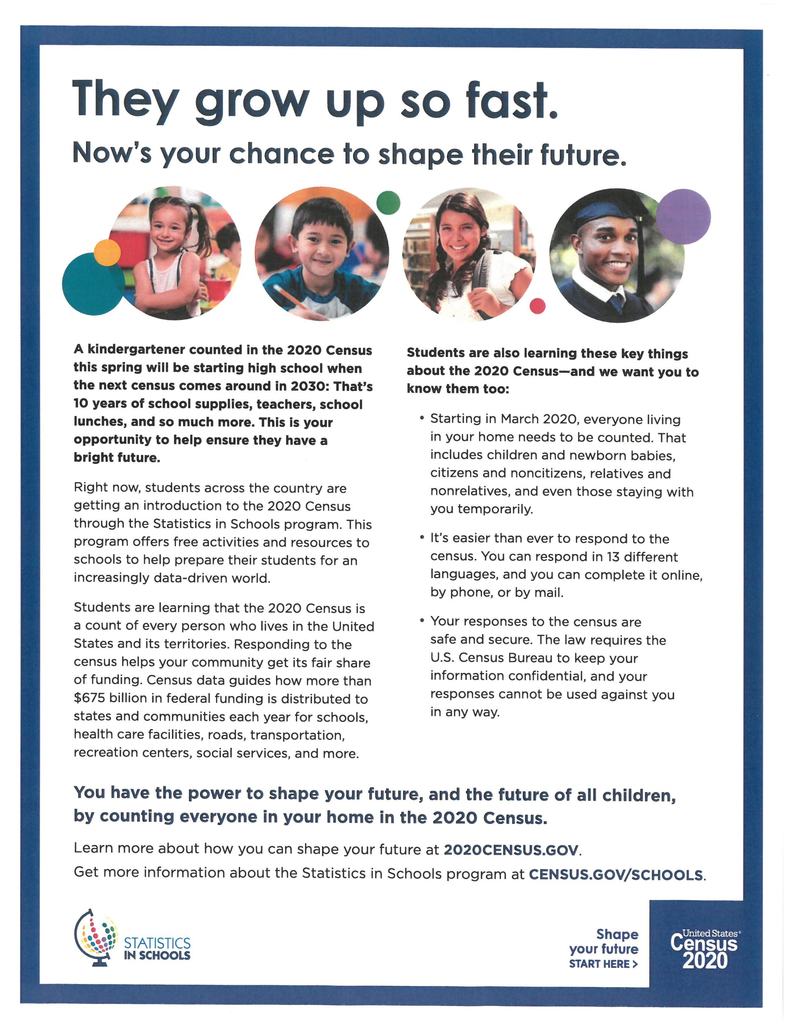 Dear Parents— Our Kids Heart Challenge program is in full swing, and the students are having a great time learning how to keep their hearts healthy and happy! Don't forget to register and join in on the heart healthy fun. It's easy, and only takes 2 minutes. Get started today by visiting
www.heart.org/kidsheartchallenge
or by downloading the free Kids Heart Challenge app, available for iPhone and Android. While registering, your student will take a heart healthy challenge to Be Ready, Move More or Be Kind. Just for registering, your student will earn the Kids Heart Challenge wristband! And with the first online donation, you can earn two of the Heart Heroes figures, Perrie and Knox! The more donations you raise, the more Heart Heroes you earn and the more lives we can save!

Congratulations to our 2020 History Fair Winners. Good Job Falcons!

Than you Coultrap Family for your book donation to our library! Our students and staff appreciate it!
Third Grade enjoying Mrs. Nelson's service dog presentation. We have been learning about guide and service dogs all week. Thanks Mrs. Nelson and December. You made our day.